2 Corinthians 12:9
But He said to me, "My grace is sufficient for you, for my power is made perfect in weakness."
1 Corinthians 15:10.
But by the grace of God I am what I am, and his grace toward me was not in vain
Kirubai TV is the fulfillment of the vision received by Rev. Samson Dinesh in the year 2003. The divine plan of God was delivered to his servant as he stayed at the feet of the Lord, while he was an engineering student. It was at the football ground, where he usually comes for his personal time with the Lord.
The divine vision birthed as a handwritten letter of Hebrew language written by the Lord through his hands. As he did not understand what language it was, he could not interpret the script. Later in 2004, when he registered for Hebrew class at college, he got reminded of the vision received from God.
The next day, he took his diary to the Hebrew instructor and was astonished to receive the translation of the divine plan of God. The Lord has set him apart to glorify His name through media ministry. Witnessing a hand full of clouds towards the predestined vision, he is grateful to the Lord who is leading and directing him to His master plan.
To create world class anointed, prophetic and supernatural Christian media contents.
To be an inspirational and fruitful Christian Channel that brings spiritual reformation in every home.
To unleash the power of prayer through our Christian Media.
To reach the unreached people with love of God.
To bring healing and deliverance to the people through our channel programs.
To comfort the broken hearted through Counselling and 24/7 prayer support.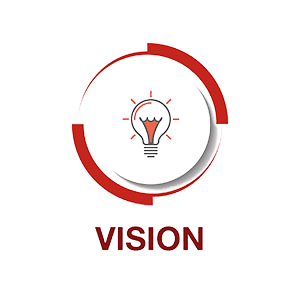 To share God's good news to the ungodly for a better life
To win souls for Christ 
To equip the souls towards life transformation through our Gospel Channel
To instill revival in the Body of the Church
To carry the Word of God and deliver people from the yoke of sin, sickness, and bondages.